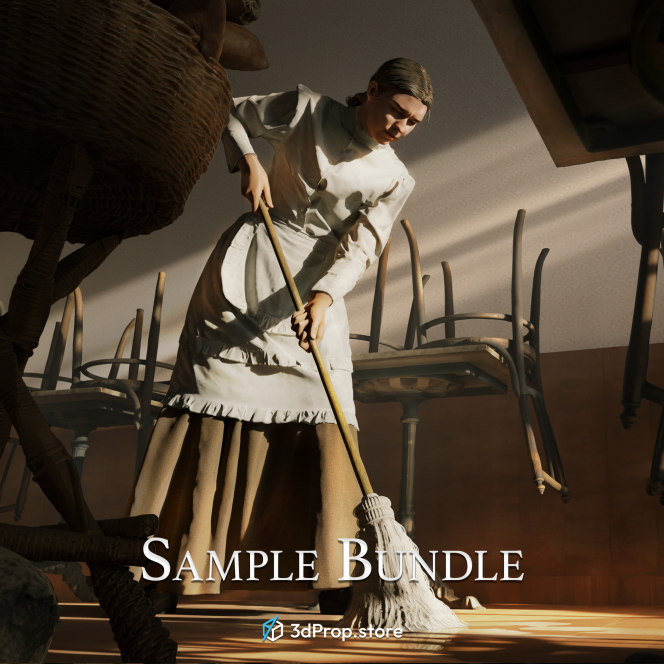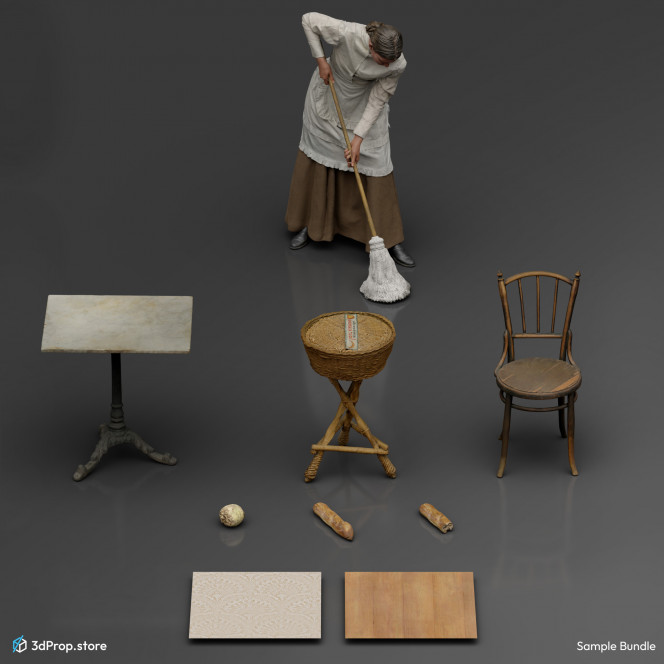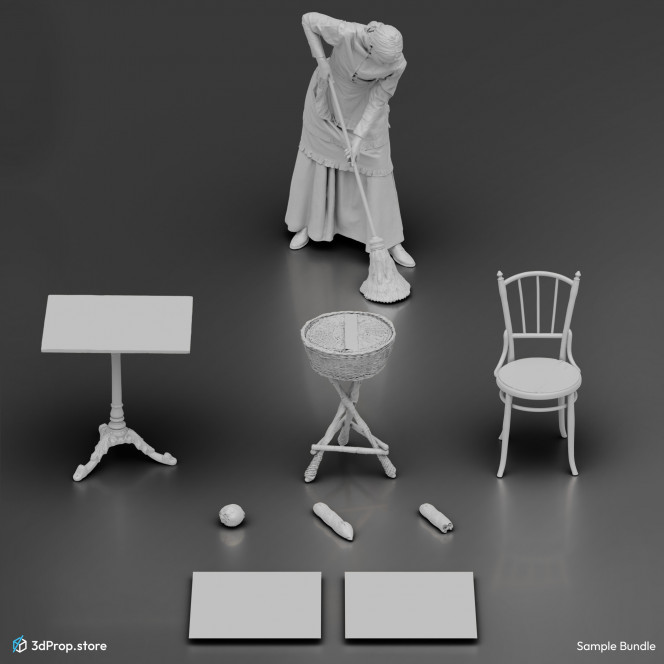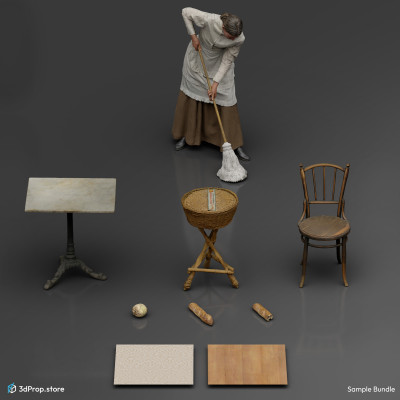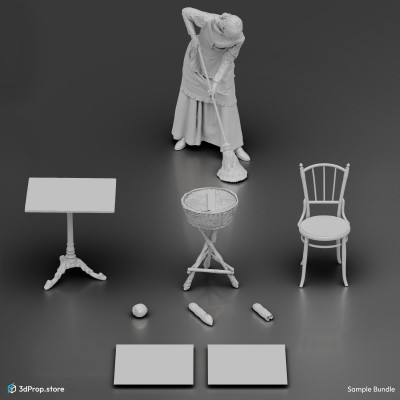 Sample bundle
Description
This bundle includes 3d models (props, costumes, furnitures and 2D textures) suitable for a mini scene.
It contains matching 3d assets including a maid from the early 20th century,  a 3d table and chair model, and other accessories that helps concept artists and 3d designers build authentic coffee shop or kitchen scenes from the late 1900s of Europe or the USA.

You can download this bundle of high quality assets for FREE if you subscribe to our email list!
Sign up today and follow the instructions to download these authentic props for free!
General information
Purchasing a bundle will allow you to download each included asset maximum 3 times. The assets will appear in your profile individually and you will be able to track your available downloads in your profile's Downloads menu.
The cover art of the bundle serves as inspiration and may include items that are not part of the pack - the exact items included are showcased on the inventory image and listed in the 'Included in this pack' section.
Technical specification
Generally all 3D assets within this pack include the following:
3D formats: .fbx, .obj, .blend
Contain the minimum 3 types of LODs depending on the size of the original asset
› LOD0 - Raw (1-2.5M polygon)
› LOD1 - High (500k-1.5M polygon)
› LOD2 - Mid (250k-800k polygon)
› LOD3 - Low (100k-250k polygon)
› LOD4 - Extra Low (20k-100k polygon)
(Geometry in triangles)
Texture sets in 8bit .png format:
› Base Color in 1K, 2K, 4K
› Roughness in 1K, 2K, 4K
› Normal in 1K, 2K, 4K (optional per asset)
› Metalness in 1K, 2K, 4K (optional per asset)
› Opacity in 1K, 2K, 4K (optional per asset)
(PBR Metallic workflow used to make the textures)
› Retopo and rig not included
› All our .blend files are marked as assets for easier use in Blender (3.0+)
Most loved singles from this pack
Each scans which are in the bundle
You may like...
Recommendations based on your interest in this asset